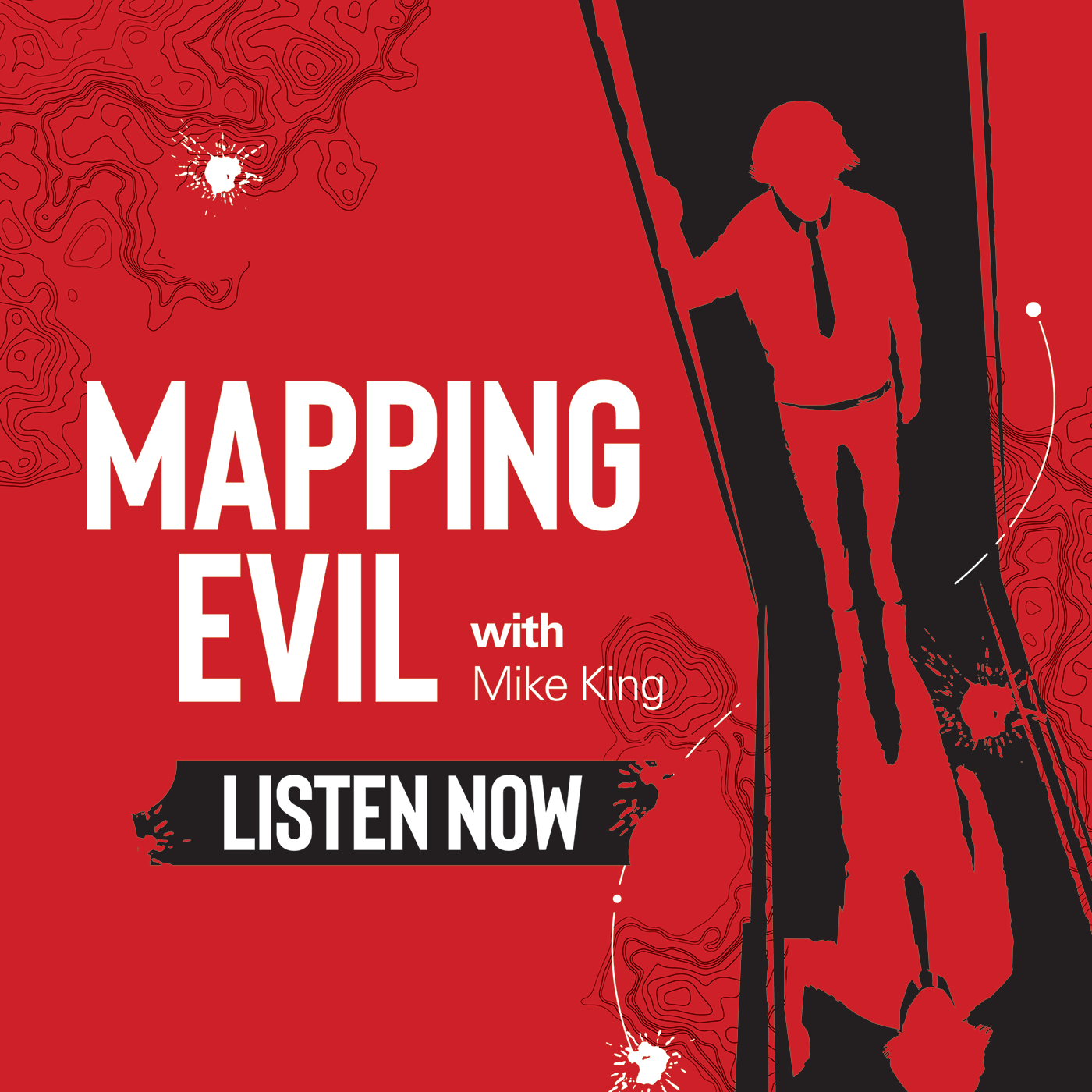 Exploring where cruelty blooms
Join Mike King and Tory Shepherd as they unpack the crimes of two of the most malevolent human beings to ever draw breath: Utah's Blaine Hogge Nelson – suspected of 70 to 80 rapes across 11 states – and Australia's own Boogieman, Mr Cruel.
Walk with King as he dramatically retraces the steps of both Nelson and Cruel – exploring what the geography of their crimes truly reveals about these sadistic serial predators.
Understand the difference today's crime analytics techniques and cutting-edge technology could have made to investigators during the predators' reign of terror.
And be completely creeped out when Mike shares the super-helpful tips given to him by Blaine Hogge Nelson himself on how to limit your chance of becoming a victim.
Don't miss this episode of Mapping Evil with Mike King…
"…there's this weird psychology in prisoners or in inmates, specifically in serial predators. They want a legacy. Some of those people, the legacy is to be the most prolific serial predator known to man."
+++
Mapping Evil is hosted by award-winning journalist Tory Shepherd, featuring renowned criminal profiler, cold case specialist, and crime mapping master – Mike King.  Offering listeners a look at real crimes through an experienced investigator's eye, Mapping Evil takes you on a journey into the minds of predators and the lives of those tasked with bringing them to justice.