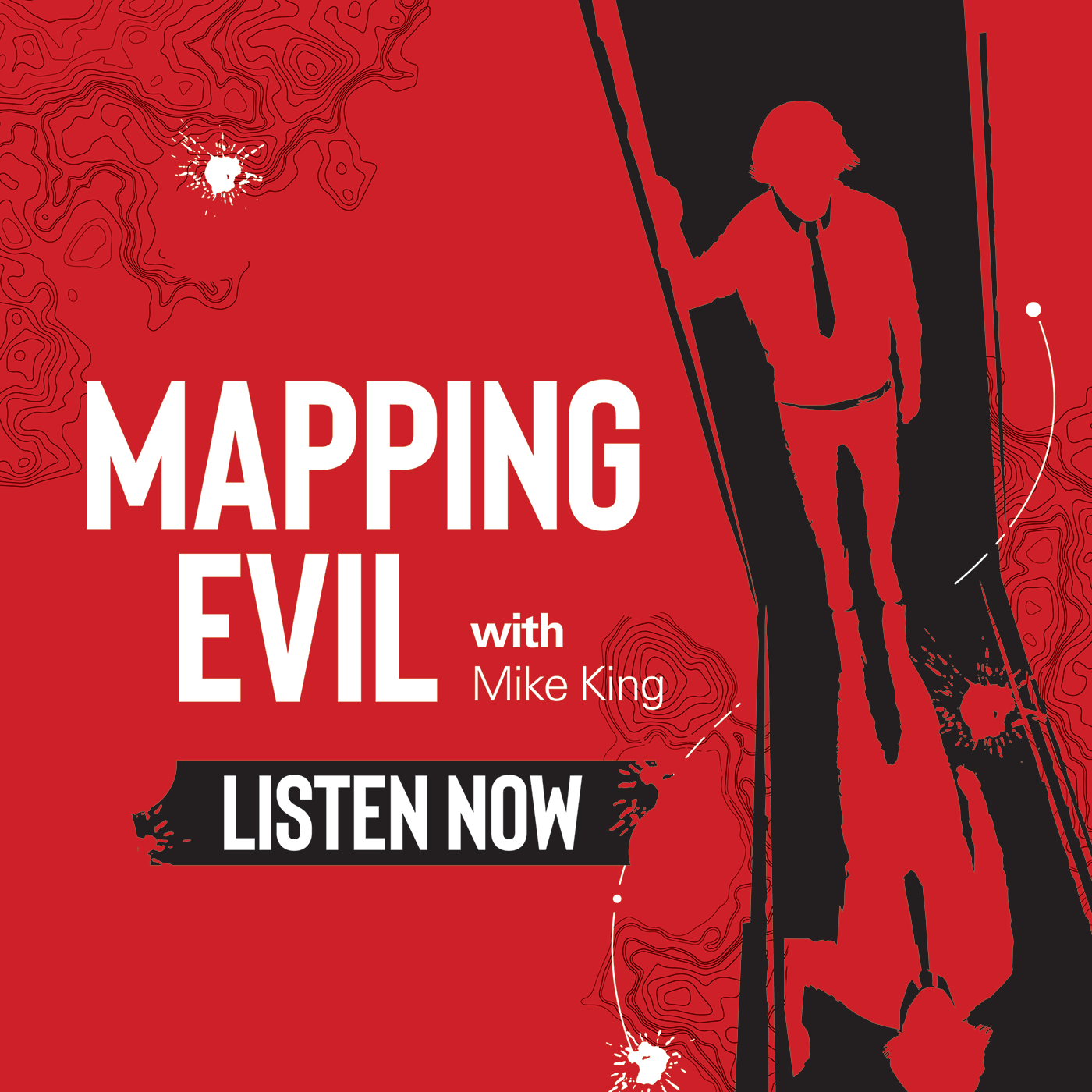 In a special bonus episode of Mapping Evil, Mike and Tory revisit the macabre case of the Lafferty brothers (Episode 8) – a truly disturbing story of religious fanaticism and ritualistic murder.
Nearly 40 years on from the gruesome slayings of new mum, Brenda Lafferty and her daughter Erica, Mike shares candid interviews with convicted killer, Dan Lafferty and his brother, Ron – a self-professed prophet.
Hear from the killer himself as he casually steps through that fateful day on July 24, 1984. Listen as the brothers describe in chilling detail how the full horror of Ron Lafferty's sadistic doctrine came to be unleashed on an unsuspecting mother and her 14-month-old child.
Though unsettling, these interviews provided vital information on religious fanaticism and cult activities that improved investigative techniques across the United States.
Through Mike's involvement in the case, more than 1,500 violent crime investigators heard firsthand how these vicious groups are developed, cultivated, and mobilised.
"I'm not ashamed of it, I'm not embarrassed by it, and I may speak of it so calmly that it might unnerve you a little bit but, to me there was no emotional involvement in it."
Dan Lafferty
+++
Mapping Evil is hosted by award-winning journalist Tory Shepherd, featuring renowned criminal profiler, cold case specialist, and crime mapping master – Mike King. Offering listeners a look at real crimes through an experienced investigator's eye, Mapping Evil takes you on a journey into the minds of predators and the lives of those tasked with bringing them to justice.